Woody's Page
Hi, my name is Woody!

I am such a lovable little boy. I am a miniature pinscher and I am 9 years old. My birthday is October 2, 1995. See how cute my ears are? Most of these pictures were taken when I was just 5 years old. I look a little older now. Scroll down to see a picture of me in my tux at Mommy and Daddy's wedding. I like to chew my toys and sleep under the covers with my mommy and daddy.

You will see plenty more of me if you scroll down.

Now I have a forever home with Ellyn and Jeremy. Ellyn is the daughter of my foster Mom. It is nice because I get to visit often and I love to play with ZoŽ and Shiloh.


This picture, me with Ellyn, was taken before she adopted me. She and Jeremy baby-sat for me and they fell in love with me, as I did with them!

I like to go for long walks in the park. Mom and Dad let me swim in the creek sometimes! I love to chase the ducks!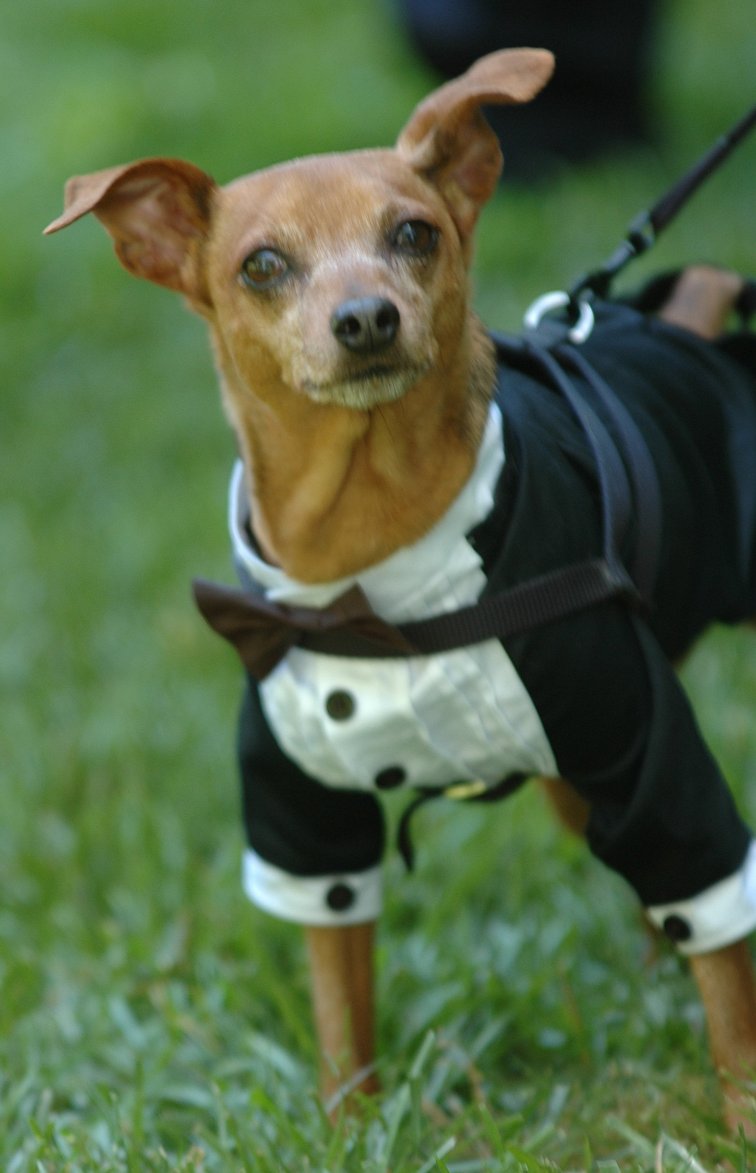 I am 9 years old in this picture. Am I not a handsome devil?
These are more pictures of me with my forever Mom and Dad.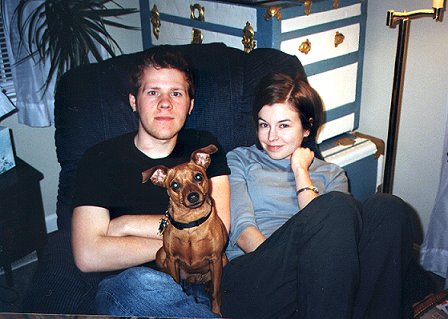 Top: me and (Ellyn) Mamma

Bottom: me and Mamma and (Jeremy) Daddy and ZoŽ

Top: me and my (Ellyn) Mamma

Bottom: same
NEWS FLASH: I now have a little sister. Her name is Jovie. She is a beagle like Shiloh! I am so happy now. I guard her and protect her like I do my Mommy. Here is a picture of me taking care of her:



Here is a picture of her smiling because she is happy now:



This is our family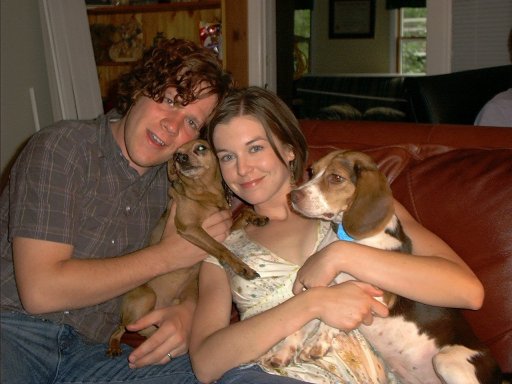 If you would like to adopt a miniature pinscher like me, visit IMPS. It is an Internet Miniature Pinsher Service. They rescue, foster, adopt and transport doggies like me that have no home.
Remember to always have your pet spayed or neutered.
If you would like more information about adopting a dog, please email my foster mom.