Thanks to:
Pushkin,
my childhood "invisible" creative friend,
who continues to get into mischief,
and keeps me entertained!






Thanks also, to her little friend Ditto.
Sometimes he is a pain in the rear,
but most of the time, he is a good dragon.
I know Pushkin is lost without him.
She needs him.



Thanks to:
My good friends Ashley and Kristin.
These ladies have been such wonderful supports...
...and
they have kept my heart from
aching for more little ones of my own,
by lovingly sharing
Emily, James and Lily.



Thanks to:


My best friend, Sherry.


She has made my life greater just for having found her.


She never ceases to amaze me with her
strength, love and giving nature.
She also has three great kids,
Joe, Tina and Chris.



Thanks to:
My special friend Cyndie11@aol.com.
She harrasses me in fun
and keeps me motivated to get well fast!!
She is the most wonderful person.
Visit her webpage:Cyndie's Page


Thanks to:
All of my Faery Ring friends,
especially the members of the Clan of the Faerie
and the Secret Faerie Society.
They have all been so warm and supportive,
and have helped me with my webpages.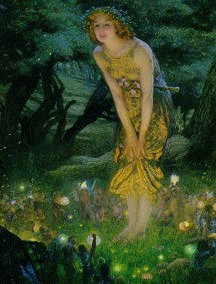 Midsummer's Eve by Edward Robert Hughes

Thanks to:
All of my AOL buddies.
(Too many to name...no server will give me that much space!)
They have given me
laughs and helped me keep some sanity
while I have been recooperating from neck surgeries
and learning to live with physical pain.





A special thanks to and hug for:
My friend Sandy, who goes by the alias:
Wolfieisme@aol.com.
She is my great Native American Spiritual Guide.
She is teaching me more about my heritage
and named me "Running Fawn."
Please visit the pages I designed for her!!!
Red Hand Trading Company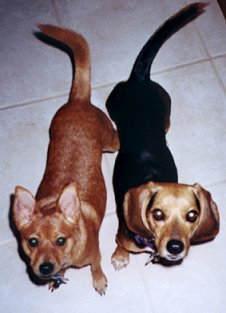 Thanks to my wonderful little puppies, ZoŽ and Shiloh.
They have brought me so much joy.
They are insane!!!
Their tails never stop wagging.


Most of all, thanks to:
My God,
for my gifts of a
a wonderful, beautiful family
and a wonderful, beautiful world in which to live.

The Mandala Page tells a little more about my work.

Thanks to Vija for teaching me about Dragons.